 Advocate for policies consistent with achieving net-zero emissions by 2050.
Top Climate Policy Priorities
Now is the time for every company to make climate a top advocacy priority. Learn more about the top climate policy priorities for corporate advocacy.
There's no silver bullet to get to net zero. It will require a portfolio of policies including a national system that ensures dramatic reductions in GHG emissions across the U.S. economy, complemented by targeted policies.
As a business, you are a highly credible messenger on the economic case for climate policy. You can speak to the need for strong limits on GHG emissions not only to reduce costs and risks of climate change to your own operations and value chain, but also to provide regulatory certainty, spur investment, boost the competitiveness of U.S. businesses and enable sustained economic growth.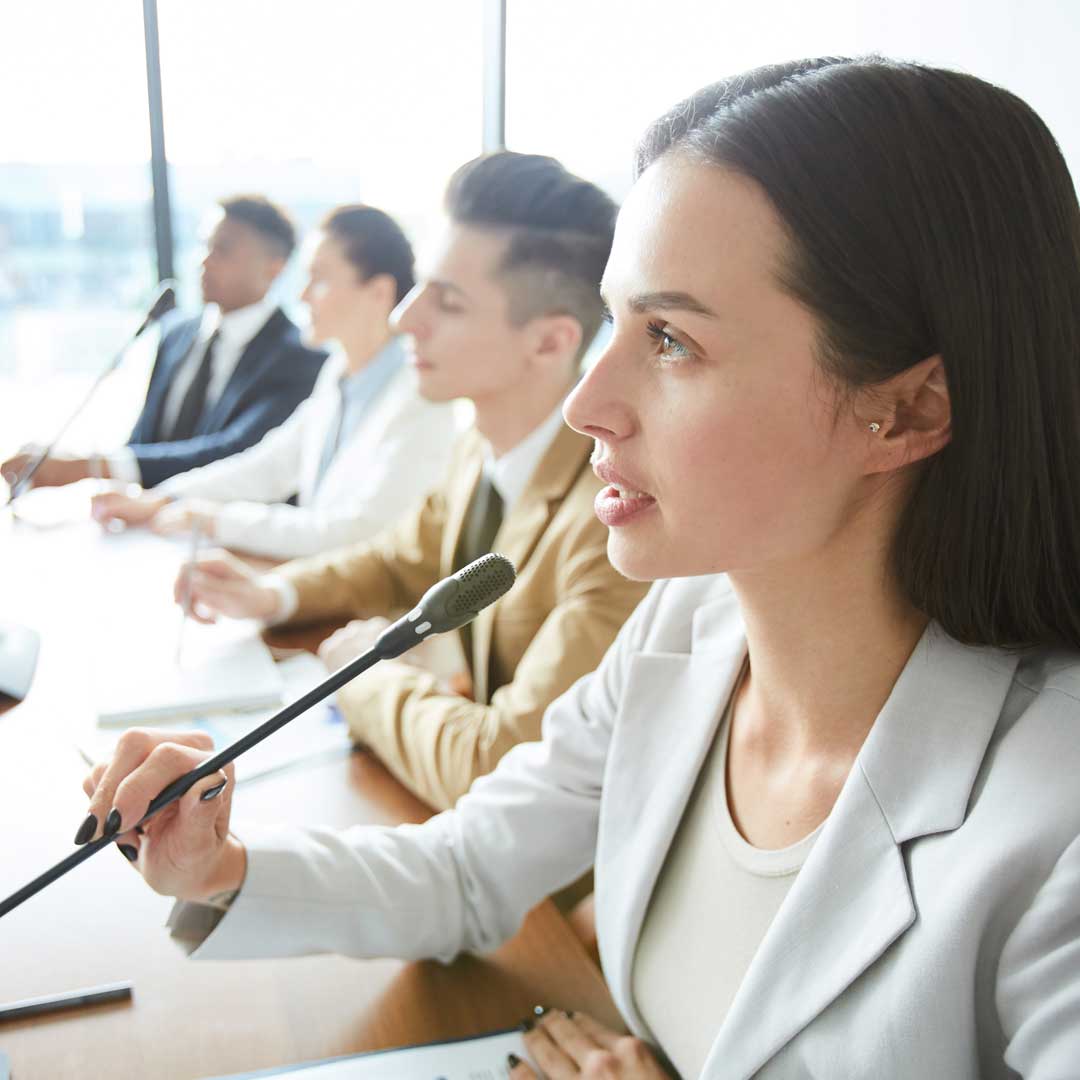 Intensity Matters
Your advocacy for climate policy must be stronger than the opposition's lobbying against it. The messenger also matters: making your CEO the company's chief climate advocate and spokesperson demonstrates the seriousness of your intentions.
How to Lead
Talk to policymakers about why climate change is a business risk for your company, how you are reducing your own emissions and what climate policies you support. Bring up climate policy whenever you meet with elected officials, agencies and regulators – not just when environmental groups invite you. Testify at hearings and file written comments.
Talk publicly about why climate policy is a bottom-line issue for your company. Address climate change and climate policy in every public forum you can and create new forums to talk about it.
Mobilize your networks – your employees, suppliers, peers and customers – to advance climate policy, as you would for any other top advocacy priority.
How to Get Started
Take a position. Embrace the goal of net-zero emissions by 2050 and commit to advancing public policies consistent with it.
Socialize your position internally. Get your employees, your CEO and trustees on board. Make sure your suppliers, peers and customers understand what you are doing and why.
Promote your position publicly. Articulate why climate policy is a strategic imperative for your company, and why your business, environmental and climate policy goals are linked.